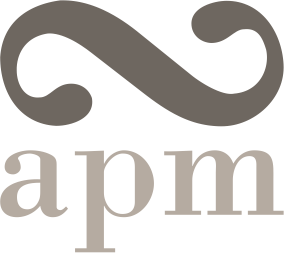 APM is a business company specialized in classical music. With almost 20 years experience in organising concerts, managing artists, ensemble and orchestra tours, producing CDs, recordings and contemporary music world premieres. APM works closely with artists, promoters and theatres to provide top quality professional support and guarantee the great success of each performance and project.
Founded in 2000 by its President Prof. Alessandro Panetto, APM has grown very quickly from a mainly local-focused artistic agency to an international reality with an increasing network of partners in Europe, Asia and South America.
APM operates in different countries such as: Italy, Germany, Austria, Switzerland, UK, Czech Republic, Finland, Spain, Portugal, Holland, Russia, China, Japan, South Korea, Brasil, Argentina, Uruguay, Chile, Peru and others.
Related upcoming events
May 19, 2022 19:00 - May 19, 2022 21:00

Filarmonica de Stat Sibiu

Direttore: Alessandro Crudele
Solista: Michael Barenboim - violino

Programma:
Edward Elgar, Serenata op. 20 per orchestra d'archi
Benjamin Britten, Quattro interludi marini op. 33a
Edward Elgar, Concerto op. 61 per violino e orchestra

May 21, 2022 21:00 - May 21, 2022 23:00

Direttore: Maestro Osvaldo Ferreira
Pianoforte: Elisso Bolkvadze
Orchestra Sinfonica di Sanremo

Programma:
W. A. Mozart, Concerto N. 21 in Do Maggiore K. 467 per Pianoforte e Orchestra

May 27, 2022 19:00 - May 27, 2022 21:00

Filharmonia Podlaska

Repliche del "Quo Vadis"

May 28, 2022 19:00 - May 28, 2022 21:00

Filharmonia Podlaska

Repliche del "Quo Vadis"

June 10, 2022 19:00 - June 10, 2022 21:00

Festival CLASSICA NOVA
Orchestra: Filarmonica Polacca Baltica "F. Chopin"
Solista: Magdalena Bojanowicz (violoncello)

Programma:
Ludwig van Beethoven - Uwertura do baletu Twory Prometeusza op. 43
Ludwig van Beethoven - Uwertura Egmont op. 84
Piotr Czajkowski – Wariacje na temat rokoko op. 33
Wolfgang Amadeusz Mozart – XL Symfonia g-moll KV 550

June 16, 2022 20:00 - June 16, 2022 22:00

Orchestra Sinfonica Metropolitana di Bari
Coreografia: Ileana Pace

PROGRAMMA:
Niccolò PICCINNI, Sinfonia da Alessandro nelle Indie opera seria (seconda versione del 1774)
Wolfgang Amadeus MOZART, Balletmusik aus Idomeneo K.367
.........................................
Wolfgang Amadeus MOZART, Sinfonia n.40 K.550

June 17, 2022 20:00 - June 17, 2022 22:00

Orchestra Sinfonica Metropolitana di Bari
Coreografia: Ileana Pace

PROGRAMMA:
Niccolò PICCINNI, Sinfonia da Alessandro nelle Indie opera seria (seconda versione del 1774)
Wolfgang Amadeus MOZART, Balletmusik aus Idomeneo K.367
.........................................
Wolfgang Amadeus MOZART, Sinfonia n.40 K.550

July 16, 2022 20:00 - July 16, 2022 22:00

Cem Mansur, direttore
Orchestra del Festival di Campos do Jordao, Brasile

Concerti:
16 luglio Campos
17 luglio Sala São Paulo

July 17, 2022 20:00 - July 17, 2022 22:00

Cem Mansur, direttore
Orchestra del Festival di Campos do Jordao, Brasile

Concerti:
16 luglio Campos
17 luglio Sala São Paulo

August 30, 2022 20:00 - August 30, 2022 22:00

Concerto a Palermo
Duo con il pianista Anton Rosputko

Programma:
Mozart: e minor Sonata KV 304
Prokofiev: Sonata No.2 Op 94a
Brahms: Sonata No.3
Ravel: Tzigane

September 5, 2022 20:00 - September 5, 2022 22:00

Concerto a Palermo con orchestra da camera

Mendelssohn, Concerto per violino